Sketching/Pencil: Monthly Subscription Plan
Interested in improving your overall sketching abilities and finding a way to practice art in a continuous way? Want to learn how to create dimension and realism in your art?
Start Right Here!
Building your artistic skills and abilities is a journey. By practicing more often and continuing to use the tips and techniques you learn, you will build your artistic confidence.
When you've got the foundation down for using the right tools, techniques and understand them in a simple way, your creativity will flow much more freely.
That's why we've developed this program to help you with a starting point to begin your own journey in self-expression, and individual creativity.
Join us as instructor Katie Hemphill shares with you a variety of projects that will allow you to build upon your sketching skills and practice each technique on a multitude of different project subjects and learning focus.
Start with our free sketching course on Sketching Basics, then move into additional instructional videos that will allow you to practice the new skills you learn. Pay a set monthly fee to have access to a number of video courses where Katie will demonstrate key ways to improve your drawing abilities.
Got a passion to keep getting better and better? Don't worry - every month will include new ways to practice those skills.
Skills you will gain from this Program:
Breaking down drawing to basic shapes. 
Discovering the importance and use of different graphite pencil lead.
Finding ways to apply each pencil lead to paper for different results. 
Exploring sketching tools and their uses.
Translating color to grayscale.
Mastering blending to create smooth effects
Creating multi-dimensional shadows and highlights using sketching tools and techniques. 
Applying tone and contrast to build dimension.
Making your art more realistic by adding depth and dimension.
What to Expect from this Program:
All of the video instruction here at Studio H is broken down into project-based lessons and individual tasks within each lesson. This bite-sized approach to sketching and specifically graphite pencil use makes it easy to understand and continue to practice on your own. You will be inspired by your own abilities you never knew were there!
We look forward to guiding you on this artistic journey.
Gain Confidence! Express Yourself! Get Creative!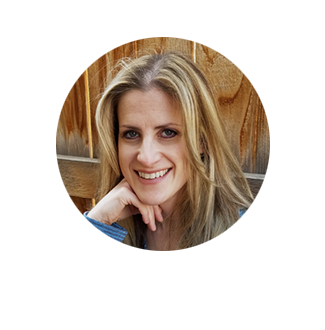 Your Instructor
Katie Hemphill
Katie connects with her students in a way that allows them to express themselves freely as creative and confident individuals. Her goal is to guide each and every student through their artistic journey to unleash their own creative spirit.
While running an art studio for over 10 years, Katie has helped many students find their own individual self-expression. Studio H was started as a gathering place for learning the fine arts. It is not just about the art, as individuals will grow on their journey and come to learn more about themselves. Katie's teaching is now available as online video lessons so that you can take your artistic journey from anywhere.
Have Questions?
We've got you covered. Check out Studio H school FAQs to learn more about how to access classes, when you can start and finish, what kind of experience and supplies are necessary to begin, and how to share your questions and finished class projects with us.